Ditec® Ceramic Light
Ditec® Ceramic Light is for those who want a ceramic paint protection treatment with good protection.
Suitable for those who want
Glossy paint surface
3 year guarantee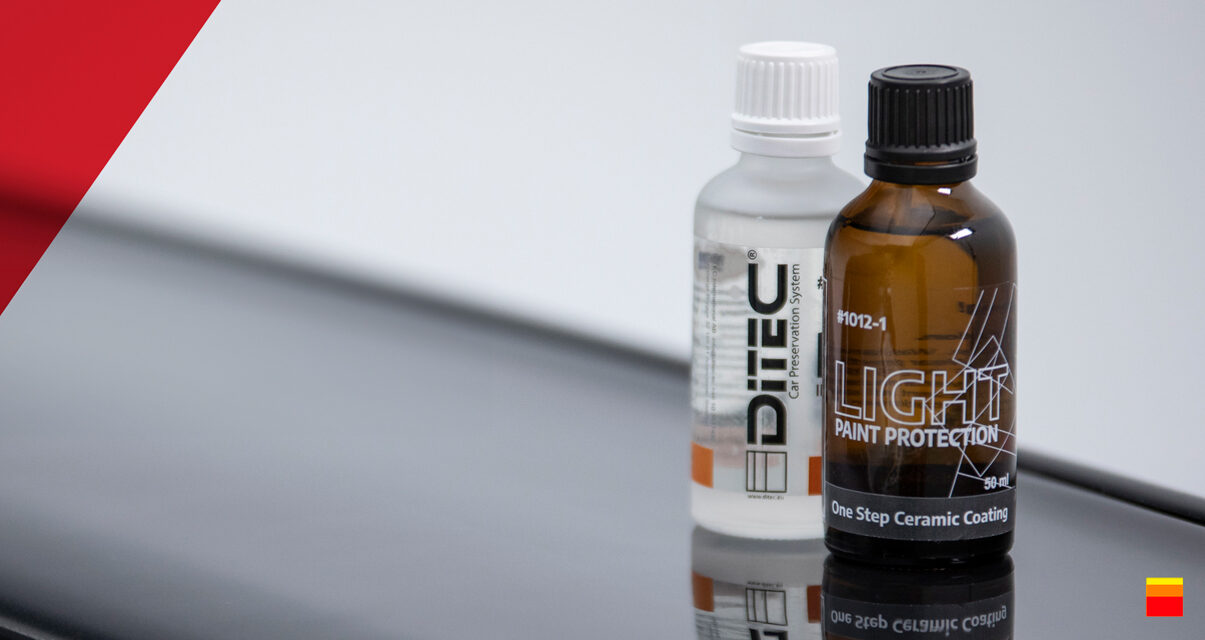 About the product
Ditec® Ceramic Light is a simple, one-step ceramic protection that gives the vehicle a durable, water-repellent finish. While not as robust as Ceramic Ultra or Ceramic Plus, it outperforms any wax on the market. It's a budget-friendly choice with decent properties, offering a 3 year guarantee if the customer follow our yearly treatment plan.
With Ditec® Ceramic Light, the customers will receive an annual invitation for reprocessing. We call it the annual health check, and based on how the vehicle has been serviced during the year, we can, in consultation with the customer, determine the extent of the annual maintenance, so that the car's paintwork is always optimal.
Features
Protection against dirt and air pollution

Protection against UV radiation

Easier to wash

Prevents early rust attacks

Increased resistance to minor scratches in the paint

Deep and clear color in the paint

Increased protection against salt

Water resistant
Paint structure/composition
Sorted by layers*

1

Ditec® Ceramic Light - Coat
*The μm value can vary from car brand to car brand.