Ditec® Polishing Treatment
A Ditec® Polishing Treatment using Ditec® Polishing equipments and compounds cleans, refreshes, and provides excellent basic protection for painted surfaces.
Suitable for those who want
Polishing compounds
Polishing pads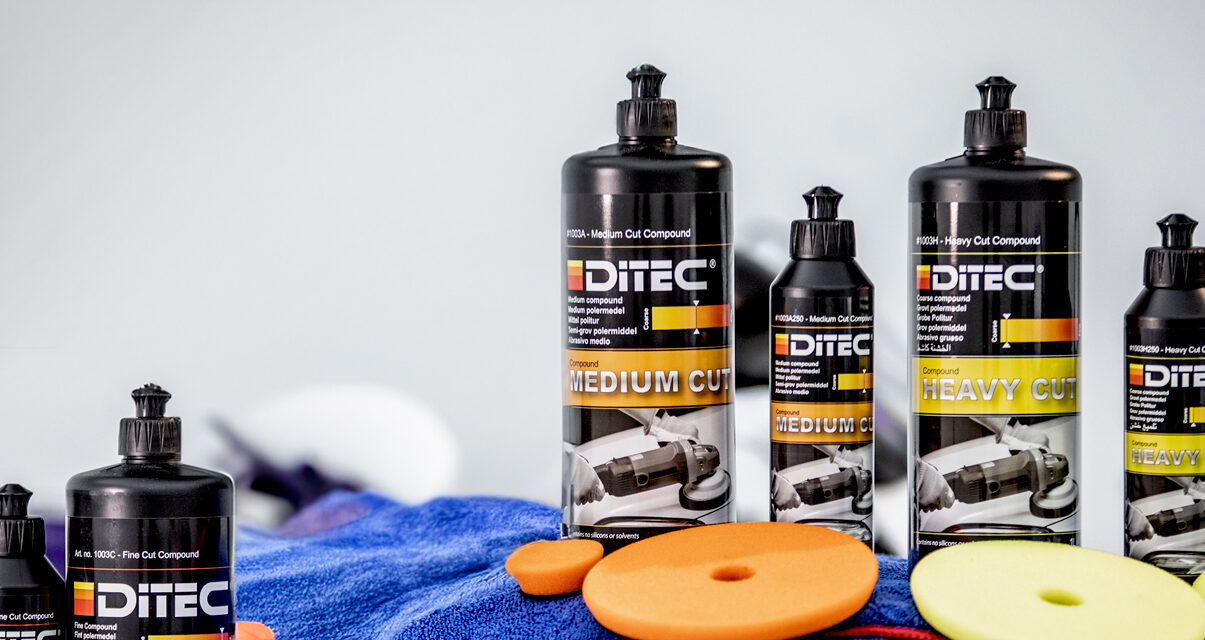 About the products
Polishing is an old-school way to protect and shine up your car's paint. We use modern products and methods to make sure it stays glossy and protected for the long haul. Ditec® Polishing Compounds are high performing, suitable for both rotating and dual action machines.
Ditec Heavy Cut
Get fast and efficient paint restoration with our modern, coarse-grained grinding polish. Packed with a consistent abrasive grain, this polish quickly tackles heavily weathered paints, reliably removing scratches and sanding marks from P1500 grit and up.
Ditec Medium Cut
Smooth out scratches and marks effortlessly with our one-step sanding and high gloss polish. This unique abrasive paste uses fine abrasive grains to grind away imperfections up to P3000 grit, giving you a hologram-free, perfect paint finish in just one easy step.
Ditec Fine Cut
Say goodbye to holograms with our anti-hologram polish. Thanks to smart alumina abrasive grains, it ensures a 100% hologram-free paint surface effortlessly.
Our compounds work on ALL paints, including scratch-resistant ones, whether they're fresh or cured. Plus, they're silicone and solvent-free.
Features
Work on all paints

Silicone and solvent-free

From heavy to fine cut

For both rotating and dual action machines