Ditec® Ceramic Plus
Ditec® Ceramic Plus is a single-step ceramic coating that gives your car an outstanding shine.
Suitable for those who want
Exceptional shine
6 year guarantee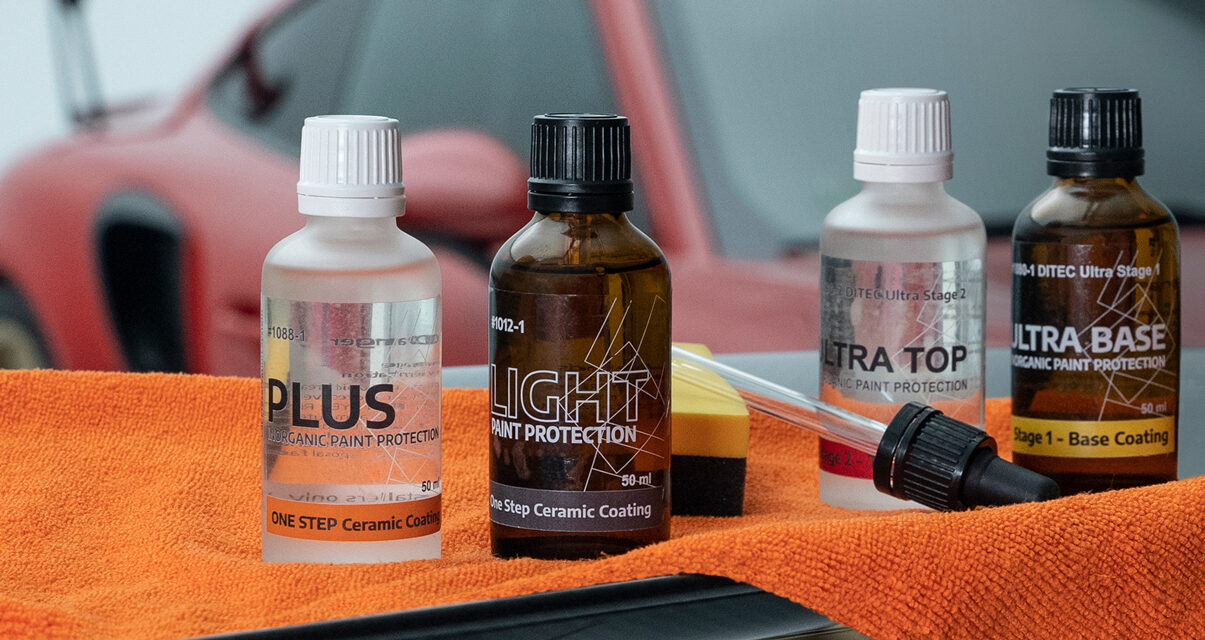 About the product
Ditec® Ceramic Plus is a gentler version of Ditec Ceramic Ultra, giving the vehicles excellent protection with a brilliant shine. It resists harsh detergents, repels water, and fights dirt.
We prep it the same as Ceramic Ultra, and after application, it forms a glass-like shell for extreme shine. While not as tough as Ceramic Ultra, it's stronger than Ceramic Light.
Ditec® Ceramic Plus is one of our top seller — easy to apply and performs great. It shares the tech of Ditec® Ceramic Ultra, but is a one-step coating with awesome gloss and water resistance. It's tough against chemicals, UV rays, and scratches.
It has a 6 year guarantee if the customer follow our maintenance plan every 12 months or 20,000 km.
Features
Protection against dirt and air pollution

Protection against UV radiation

Easier to wash

Prevents early rust attacks

Increased resistance to small scratches in the paint

Clear lacquer surface Increased protection against salt

Deep and clear color in the paint
Paint structure/composition
Sorted by layers*

1

Ditec® Ceramic Plus - Coat
*The μm value can vary from car brand to car brand.